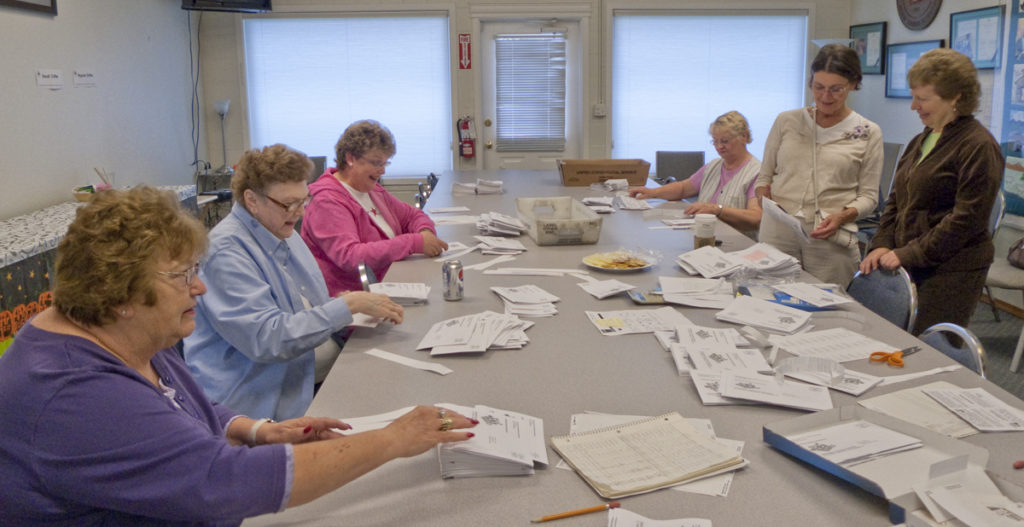 Bits & Pieces, the newsletter of the Thurston County School Retirees' Association (TCSRA), is published nine times a year, September through May, as a membership service. It is ordinarily distributed via email and/or USPS mail.
Because of the COVID-19 pandemic, TCSRA will be unable to print and mail the Bits & Pieces newsletter for the foreseeable future. It will be available only by email and on our website. The May 2020 Bits & Pieces has been emailed to TCSRA members from the Washington State School Retirees' Association (WSSRA) via Constant Contact.
Any member who has not received an issue since April 2020 should go to the WSSRA website (www.wssra.org) to complete and submit the simple form at the bottom of the homepage. Doing this will ensure that you will receive any of our newsletters that can be sent only by email, including three special-edition summer issues—June, July, and August 2020.

Click on the month to view current and past issues of Bits & Pieces:

2020
• July – PDF
• June – PDF
• May – PDF
• April – PDF
• March – PDF
• February – PDF
• January – PDF