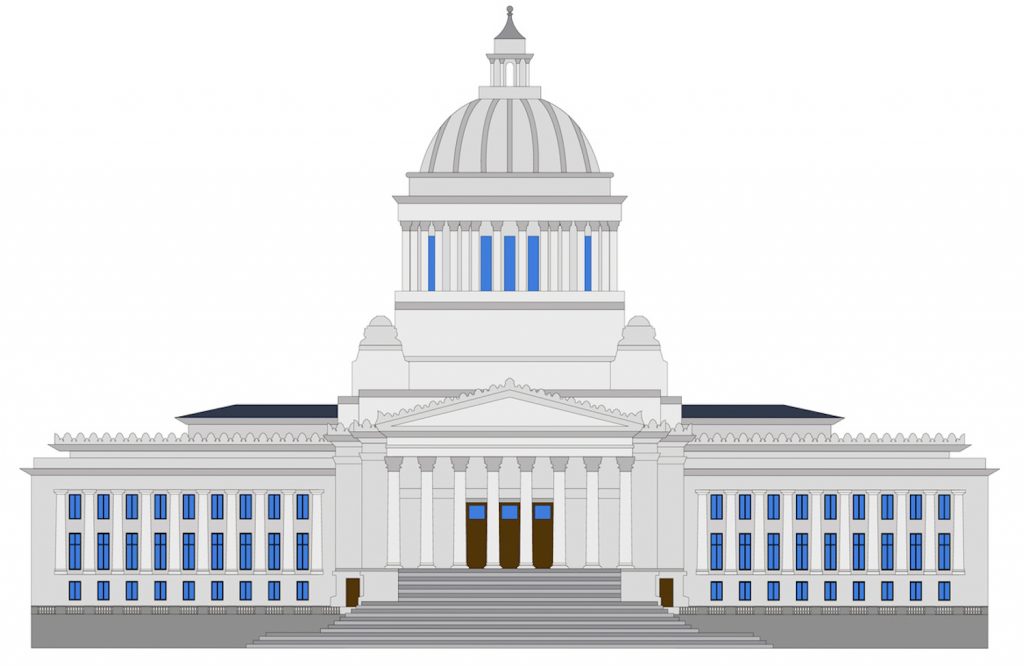 2022–2023 WSSRA/TCSRA Legislative Priorities


The 2023 Washington State Legislative Session begins January 9. The following are our legislative priorities for this session:
Plan 1 COLA:  The Select Committee on Pension Policy—the body tasked with making changes to the pension system—has recommended that the legislature pass another 3% COLA, up to $110 per month, during the 2023 Legislative Session. The committee also recommended a study to examine opportunities to restore a permanent Plan 1 COLA. We support this effort; however, the recommended 3% increase in 2023 is insufficient. WSSRA will lobby for a Plan 1 increase matching the Social Security increase of 8.7%.
Plans 2 / 3 COLAS:  Plan 2 and Plan 3 retirees received a 3% pension increase in 2022 and will receive another 3% increase on their defined benefit pension in 2023. The remaining inflation increase will be banked for use in the future when inflation is less than 3%. WSSRA will be examining opportunities to release that inflation bank faster, so that Plans 2 and 3 members do not fall behind on purchasing power.
Retiree Health Benefits (Plans 1 / 2 / 3):  School retirees participating in PEBB retiree Medicare supplemental insurance plans receive a $183 monthly premium subsidy, per person. This benefit is temporary and must be reauthorized every two years in the state budget. The WSSRA team will be working to ensure that this program stays in place.
Full Pension Funding (Plans 1 / 2 / 3):  Over past decades the legislature has developed a bad habit of underfunding pension plans. This poor behavior has stopped, and current legislators are on track to pay off all unfunded pension liabilities by 2026. Lobbying will continue to ensure this payoff goal is met.
Equalizing Plans 2 / 3 Health Benefits:  Under current law, Plan 3 retirees may defer their PEBB retiree insurance if they separate from school employment without drawing a pension. No such allowance is made for Plan 2 retirees. WSSRA is sponsoring legislation to fix this inequity in the pension system.
Please communicate our priorities to your legislators!
Thurston County State Legislators
Contact legislators from your own email account using the following email addresses:
Legislative Dist. #2

Sen. Jim McCune (R)

jim.mccune@leg.wa.gov

Rep. Andrew Barkis (R)

andrew.barkis@leg.wa.gov

Rep. J. T. Wilcox (R)

jt.wilcox@leg.wa.gov

Legislative Dist. #20

Sen. John Braun  (R)

john.braun@leg.wa.gov

Rep. Peter Abbarno (R)

peter.abbarno@leg.wa.gov

Rep. Ed Orcutt (R)

ed.orcutt@leg.wa.gov

Legislative Dist. #22

Sen. Sam Hunt (D)

sam.hunt@leg.wa.gov

Rep. Jessica Bateman (D)


jessica.bateman@leg.wa.gov

Rep.-elect Beth Doglio (D)

info@bethdoglio.com

Legislative Dist. #35
Sen. Drew MacEwen (R)


drew.macewen@leg.wa.gov

Rep. Dan Griffey (R)

dan.griffey@leg.wa.gov

Rep.-elect Travis Couture (R)

travis@traviscouture.com
You can also use the legislative email contact form by going to www.leg.wa.gov. Click on "Find Your District" under in the left-hand column, enter your address, and links to your legislators will pop up. Click on the names to find links to email forms or websites.  Call your legislators using the in-state toll-free hotline number, 1-800-562-6000.
Finally, please sign up for legislative alerts from www.wssra.org. Go to the site, scroll to the bottom of the homepage, fill out and submit the "JOIN OUR MAILING LIST" form, and follow the directions to complete. When member action is needed, Peter Diedrick, our WSSRA Legislative Coordinator, sends information.