---
Annual Convention
CONVENTION RESCHEDULING
In an effort to keep WSSRA members healthy, WSSRA Executive Board members have voted to move the 2021 WSSRA Convention to a Zoom event. We apologize for any inconvenience, but feel that this is a necessary step to preserve the health of our retirees.
EVENTS/PROGRAMS
---
Executive Board Meetings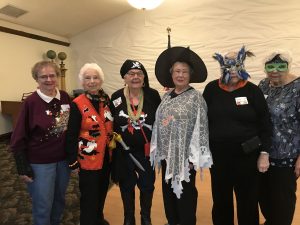 Board meetings every third Thursday except in June, July, and Dec., 10:00 AM
Coordinating Council at Spiffy's Restaurant and Bakery, 110 US Hwy 12, Chehalis, WA 98532 Fourth Thursday in September, January, and March. Units included are: 5, 11, 12, 28, and 30.
General Meetings with Luncheon
Currently not available
Contact: Linda Bannon lovelylinda@q.com 360-901-6779
or Mina Milligan at minamilligan@comcast.net 360-694-6741
---