---
Annual Convention
CONVENTION RESCHEDULING
In an effort to keep WSSRA members healthy, WSSRA Executive Board members have voted to move the 2020 WSSRA Convention to October 5-7. The event will take place at the Pasco Red Lion. Those members wishing to attend the October Convention should contact unit presidents regarding registration procedures. Anyone who had registered for the June Convention will automatically have their registration cancelled. Additionally, the Pasco Red Lion Hotel has cancelled room reservations that were reserved from the WSSRA room block. We apologize for any inconvenience, but feel that this is a necessary step to preserve the health of our retirees.
EVENTS/PROGRAMS
---
Executive Board Meetings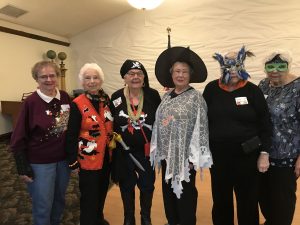 Board meetings every third Thursday except in June, July, and Dec., 8:30 AM at Cameo Café, 7703 NE 72nd Drive, Vancouver, WA 98661
Coordinating Council at Spiffy's Restaurant and Bakery, 110 US Hwy 12, Chehalis, WA 98532 Fourth Thursday in September, January, and March. Units included are: 5, 11, 12, 28, and 30.
General Meetings with Luncheon
Luncheons every fourth Thursday except in June-July, Aug, Nov., and Dec. ,11:30 AM at Cascadia Tech Academy 12200 NE 28th Street, Vancouver, WA 98682
Contact: Jeanie Anderson at jeangaryanderson@gmail.net 360-254-9795
or Mina Milligan at minamilligan@comcast.net 360-694-6741